Klépierre celebrated the second edition of the Top Brand Experiences Awards on the night of September 28th, which recognised the special actions of agencies and brands, as well as the best stands located in its shopping centres in Spain.
Divided into three categories, there were a total of nine nominees: Nespresso, Andrea A and La Casa de la Carcasa in Top Sales Retail; Impacmedia, Wasabi and Cheil in Top Brand Promotion; and Juan Valdez, C&A and Bultaco Gofreti (container designed by our partners Container Custom) in Top 360º Campaign.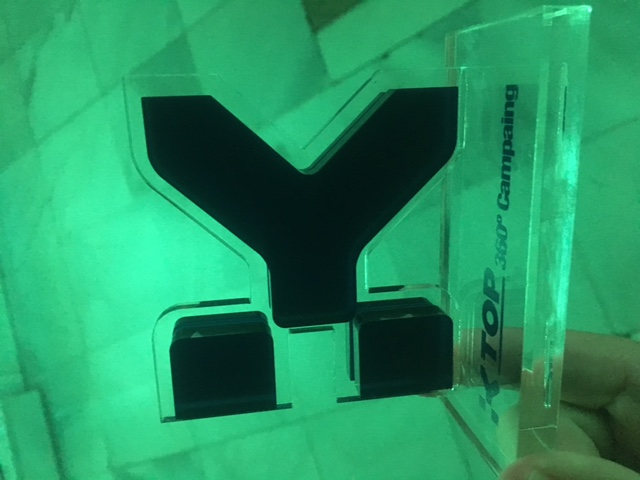 In the Top Sales Retail category, which rewards the most qualitative stands, Nespresso won the night for its stand in La Gavia (Madrid). With an impeccable image and a sober and elegant line, they transmit to the consumer values such as quality, pleasure, design, innovation and exclusivity, thus creating a luxury concept around their product.
The Top Brand Promotion Award, which recognizes the best advertising actions in the Klépierre Shopping Centres, was presented to Impacmedia for its Road Show Beefeater in La Gavia (Madrid) and Gran Turia (Valencia). Beefeater, hand in hand with the Impacmedia agency, trusted Klépierre Iberia Shopping Centres to create a unique and innovative experience. The brand invited to enjoy a trip that mixed reality and fiction through five cities and cocktails created by David Muñoz.
And the Top 360º Campaign, which awards the campaigns that combine sales stands with advertising actions, was received by C&A because it took advantage of the change of image of its premises to perform an attractive action in Plenilunio (Madrid) and sponsor the fashion show Fashion Now 2017.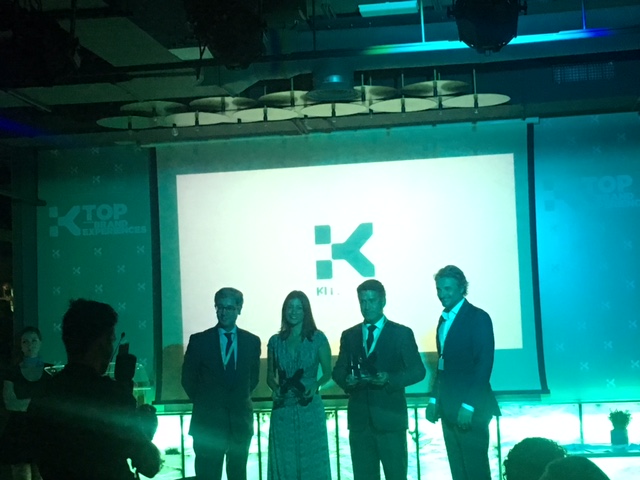 The Bultaco/Goofretti container – from our partners Container Custom – in the Maremagnum shopping centre, was a finalist this year. The SunGlass Hut container, in the Maremagnum shopping centre, was awarded first prize in the Top 360º.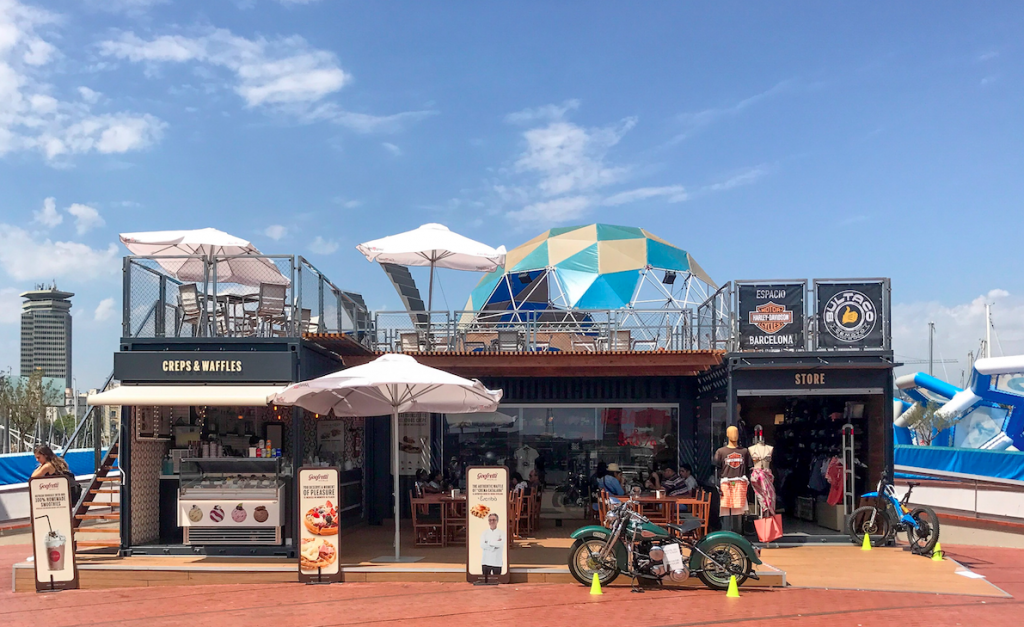 It was an amazing experience for our team with many new contacts and opportunities waiting to be explored!