On the surface Vienna is elegant, traditional and slow moving. But dig a little deeper and you'll find it's bohemian and trendy side in the creative hotspot of the 7th district. The Siebensternviertel is the centre of Vienna's creative scene where independent boutiques have sprouted for several years now. Situated in the nucleus of Strudel and Sachertorte, the pop-up store won't leave you hungry for sweet delights: Scroll down to gain insight into Reto's Candy Farm from Berlin Kreuzberg.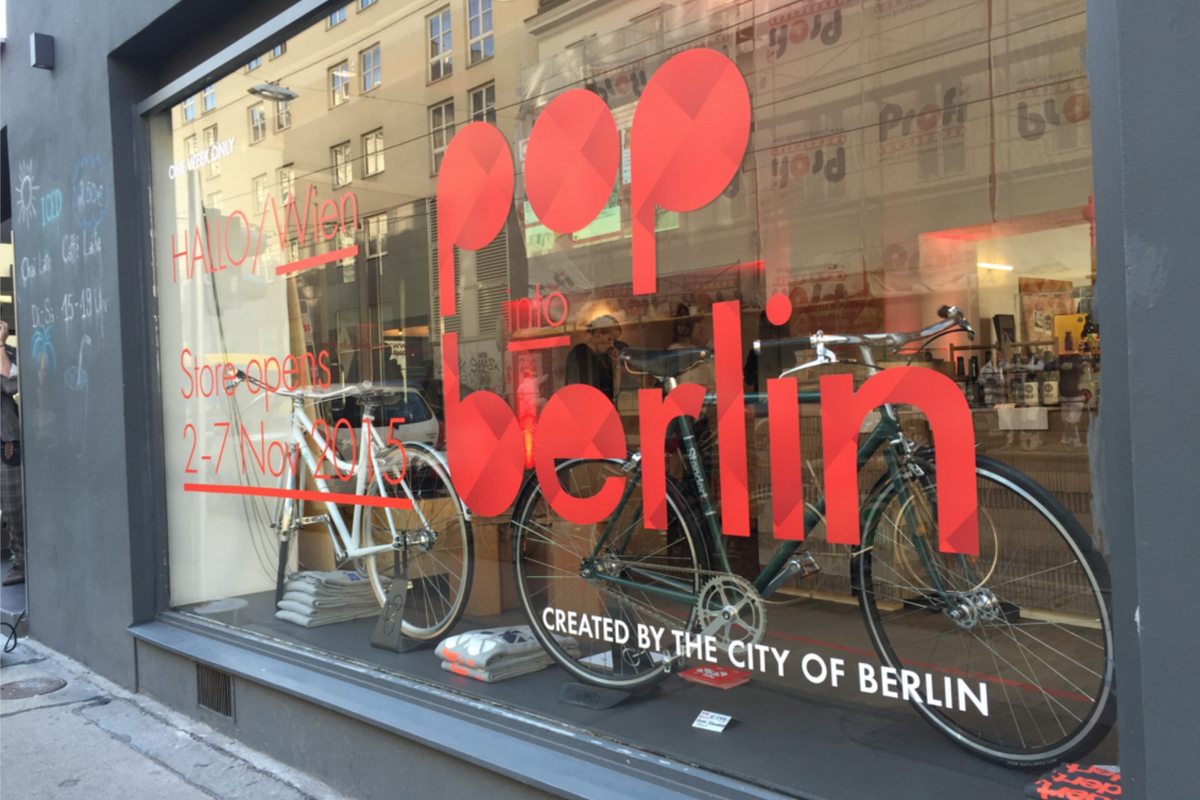 ©visitBerlin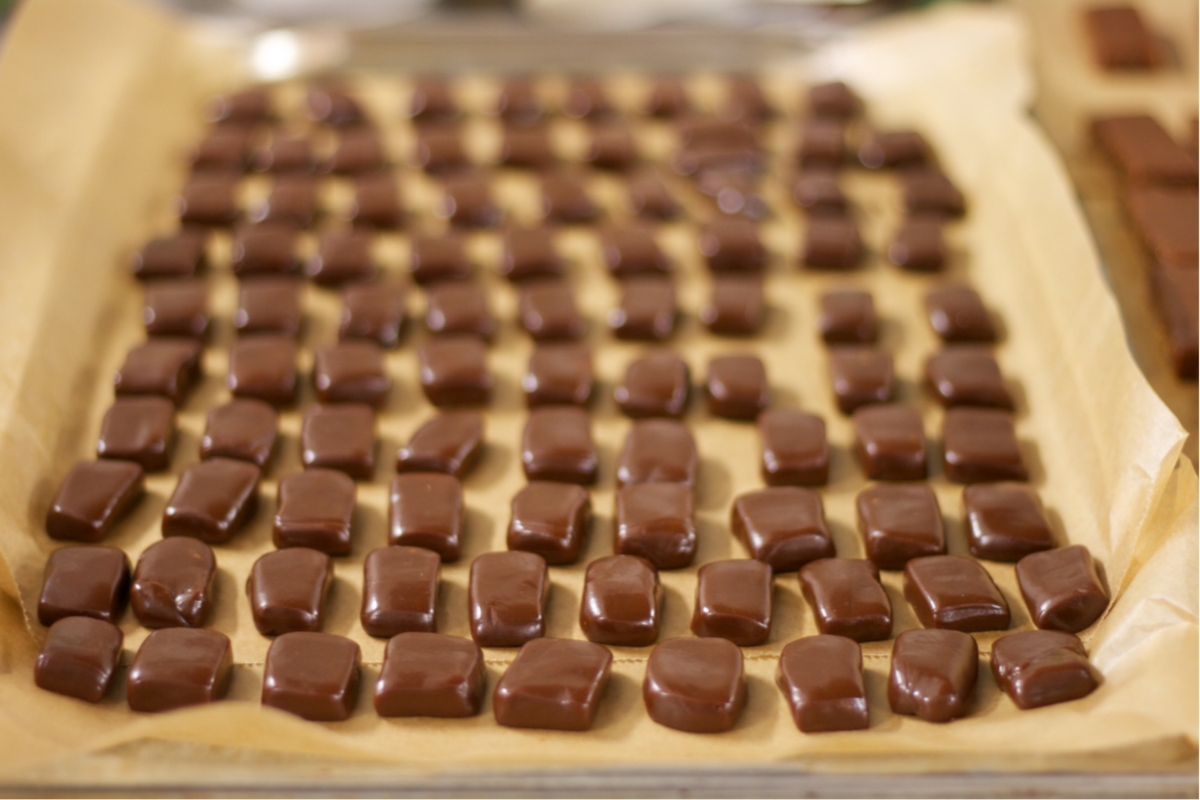 ©visitBerlin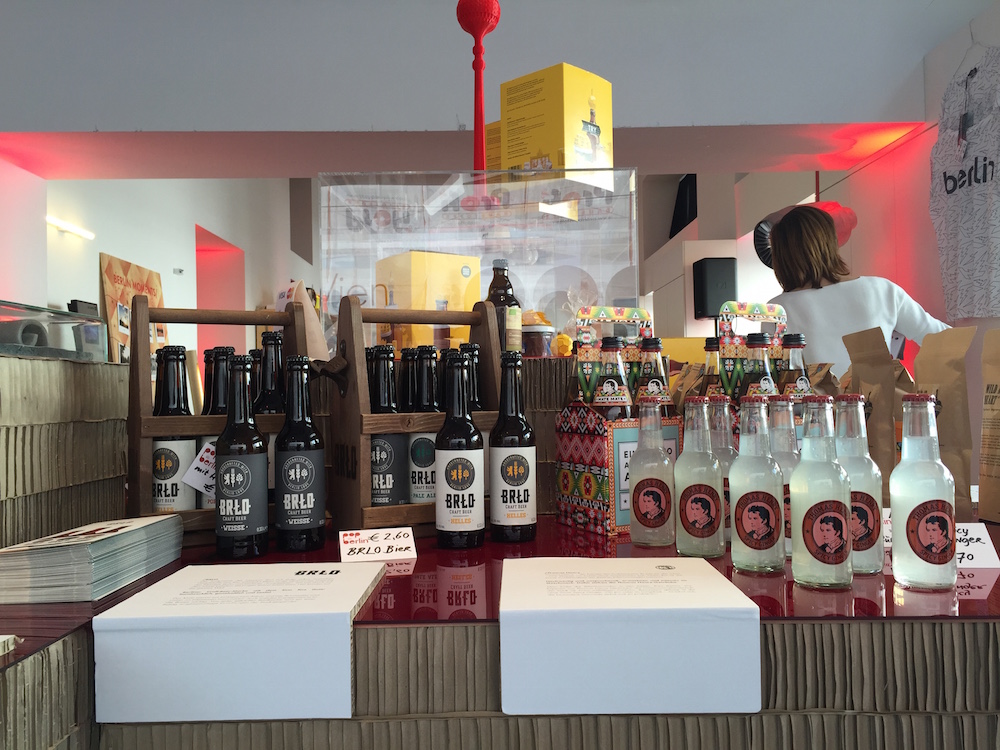 ©visitBerlin
Vienna and Food
As already mentioned Vienna is famous for its food: Wiener Schnitzel, Wiener Melange and the worldwide famous Sachertorte. The cake consists of a dense chocolate cake with a thin layer of apricot jam on top, coated in dark chocolate on the top and sides. It is traditionally served with unsweetened whipped cream.
While talking about sweets. We'd like you to meet the Berlin based sweet chocolatier: Reto's Candy Farm. 
A chocolate dream came true!
Before they were heading over to Vienna we had the chance to visit them in their Candy Kitchen in Kreuzberg right next to the Spree river. A childish dream came true for us! We could try everything we wanted, make chocolate bars on our own and we had an lovely chat with Reto and Ulrike. Both of them never actually learned the patisserie craftmanship. For them it's design they do out of conviction.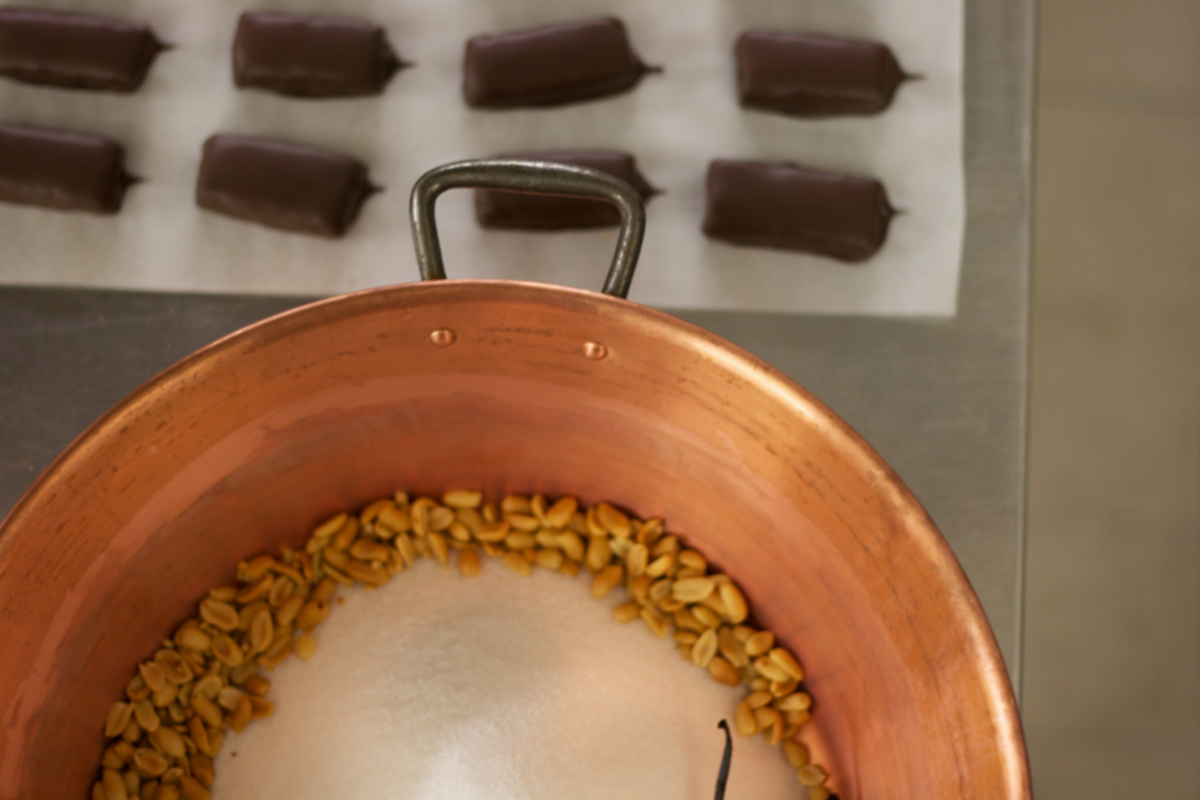 Reinterpretation of the old-fashioned way
The Candyfarm makes sweets in the old-fashioned way, but has also reinterpreted some of the classics. Childhood memories and new recipes result in a unique assortment of chocolate bars, fruit slices, brownies and candies. A small trip around the world from the coffee table or a bit of daydreaming while taking a snack break: that's what the products from Retos Candyfarm offer.
Cozy working atmosphere
The Candy Kitchen is located admits this musical landscape. It´s more like a laboratory when Reto Brunner and Ulrike Jung are preparing the ingredients for the preparation of Caramelfillings, the first pots are boiling and the smell of real vanilla is in the air .Candyframes are ready to fill with the caramel. In the background hums the small coating machine which makes sure, that the chocolate, which is enveloping the caramel fillings later, keeps smooth and subble. On another table are lying dried fruits, seeds and cashews ready to be processed into fruit slices, a mini meal that fills empty energystores.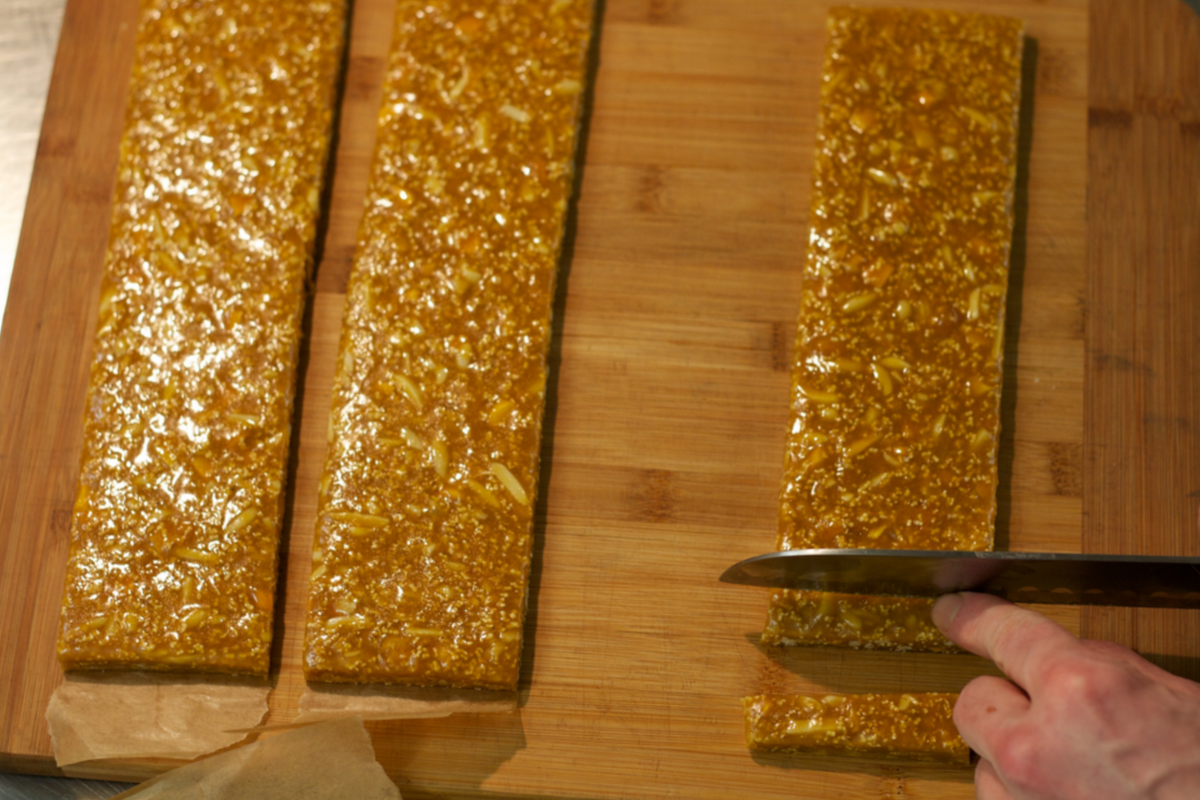 Special created sweets
The Berlin Bierbrezel caramel has been invented here, a sugar caramel, creamy cooked with butter and cream, through small salty Bretzels with crisp accent and finish with a bitter note of HeidePeters Stout beer. This sweet like almost the same as a »zünftige Bretterjause« when it meets the taste bud the first time.
A special highlight is the »Torrone Berlino«, a white honey tasting nougat that get its special aroma from the roasted pistachios and almonds. Fine wrapped in 70% Chocolate is that a pleasure for all Lovers of Torrone.
High quality natural ingredients and packaging
The Candy Farm put value on tradition-conscious production with high quality ingredients. For a chocolate bar with for example the ErdnußKaramell means that an upgrading because the main ingredient, namely the peanut has tripled in»Peanut Classic«. Even the packaging, don´t  be worry about this because the Candybars and Fruitslices are wrapped in compostable paper.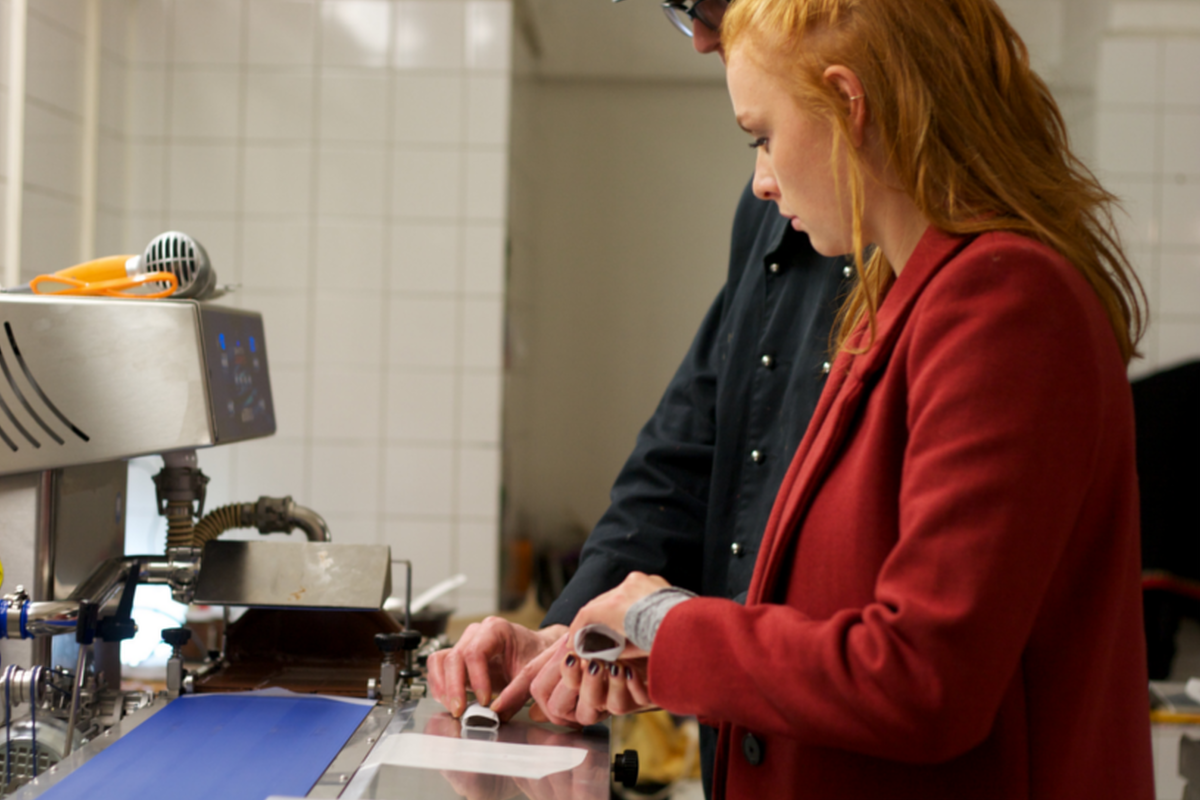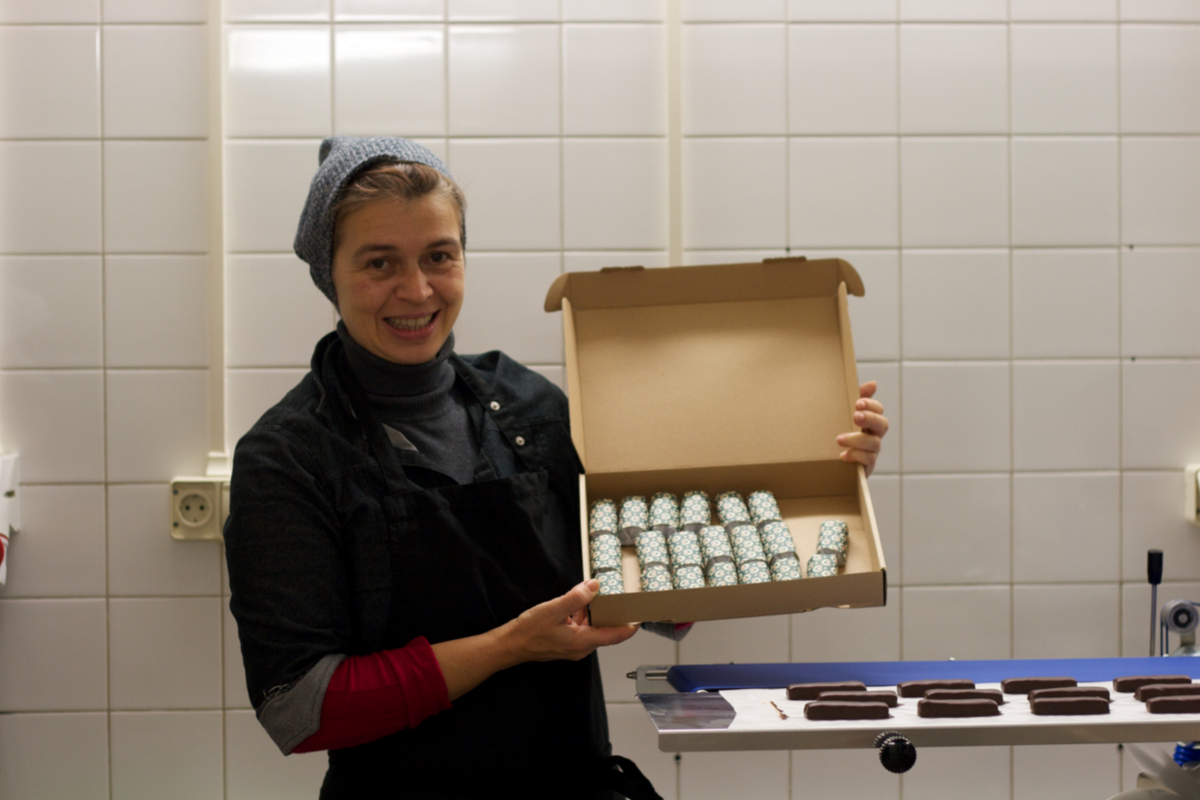 Hungry? You will get their delicious candy bars here:
Markthalle Neun, Eisenbahnstraße, Friday from 12am – 8pm and Saturday 10am – 6pm
Candy Kitchen Fluxbau, Pfuelstraße, Collection by arrangement
Goldhahn and Sampson, Dunckerstraße
Gestalten Pavillon, Bikini Berlin
Reingenuss, Reinhardtstraße
In Hannover at Suppenhandlung.
In Wiesbaden at De'Stalter Naschwerk am Markt.
And of course right now in Vienna and the upcoming destinations Amsterdam and Paris at #popintoberlin!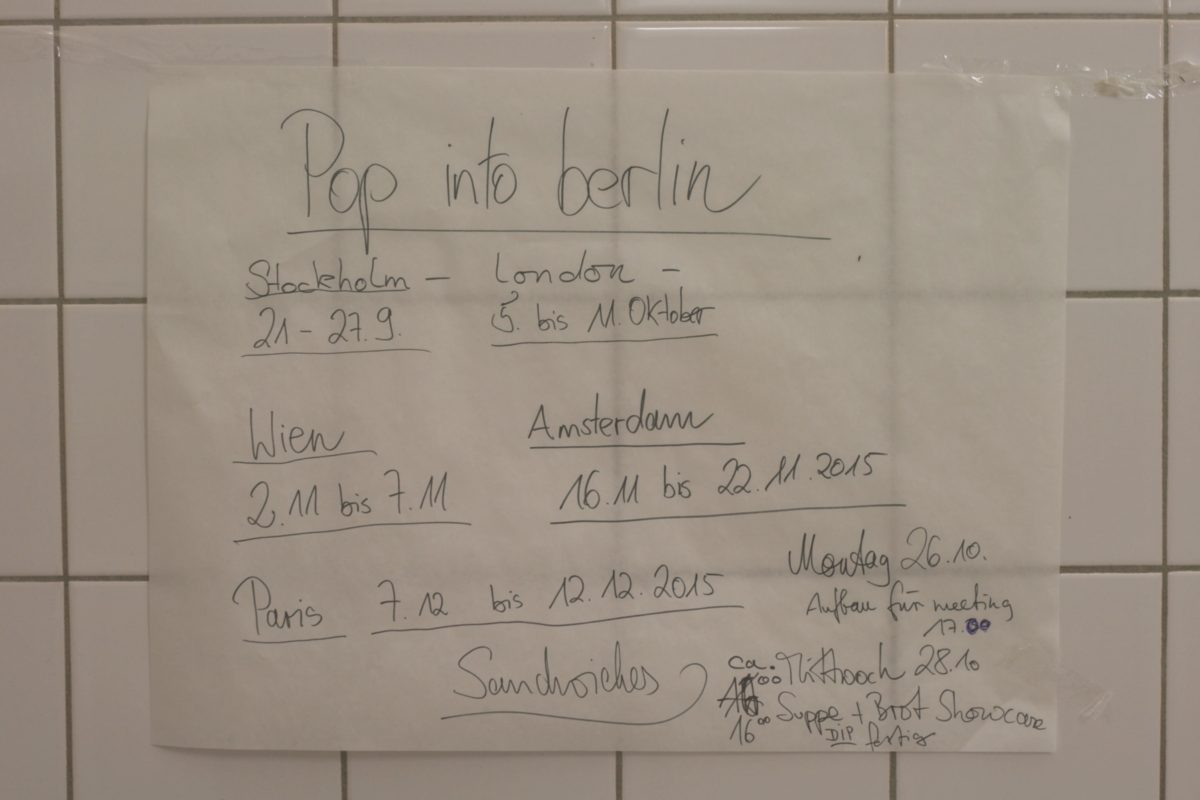 Opening hours of the Berlin pop-up store in Vienna
Siebensterngasse 12 | 1070 Vienna | Austria
Monday, 2nd November to Sunday, 7th November 2015
Mon-Wed: 11am-8pm | Thu: 11am-3.30pm | Fri-Sat: 11am-8pm
More information via www.popinto.berlin and #popintoberlin
Channels
Where to find us