Visionario, the first quality glasses brand at a revolutionary price, has relied on Go—PopUp to establish itself in Maremagnum shopping center.
Visionario, which integrates vertically from the design to the manufacture of its glasses, plans to consolidate its presence in Spain in the next two years and, from then on, start its internationalization and land in European countries such as Italy or Greece.
The stand, located on the first floor of one of the most important shopping, restaurant and leisure centers in the city, will be from April until the end of September.
Maremagnum is one Barcelona's favourite shopping centers for brands and clients. In Go—PopUp we have agreements with several shopping centers groups so that brands can be established in a container, local or stand format in commercial areas.
It is the first experience of the brand in a mall, and the result of it is being so positive, that Visionario is likely to repeat under this format in the future. We can not be happier!

Influencers like the model Alejandro Lillo or the photographer Josep Albert are some of the personalities that have visited Visionario's stand in Maremagnum shopping mall.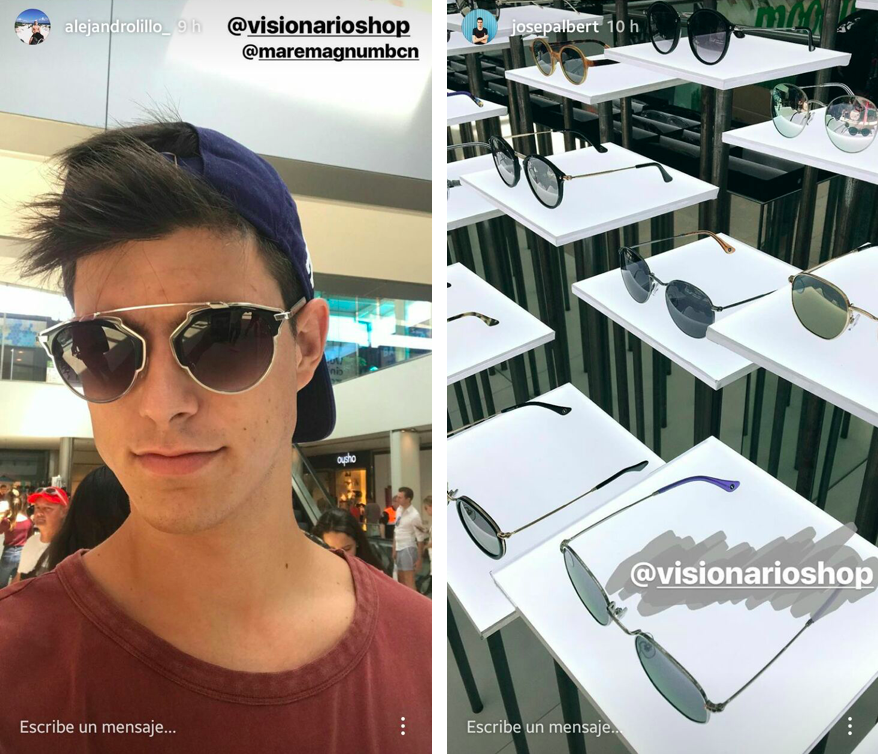 A clear success story that we are very proud of. We encourage you to visit Visionario's stand before the end of September!
Let's Go—!